Piano Lessons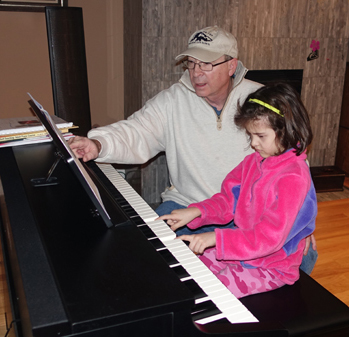 The Silbernik Music Academy offers private piano lessons for all proficiency levels, from 7 year olds to adults.

The piano is often thought of as a springboard for the study of other instruments.

Students learn to read both left and right hand notes simultaneously (treble and bass clefs).

Since the piano is both a melodic and harmonic instrument (meaning you play single note melodies, as well as multiple notes simultaneously), students learn to hear both harmonies and melodies earlier in their musical development then they would on other instruments.

All lessons are custom tailored to each individual students pace and musical tastes.

Private Lesson Pricing:


| | |
| --- | --- |
| Duration | Private |
| 30 Minutes | $30.00 |
| 45 Minutes | $45.00 |
| 1 Hour | $60.00 |
Being a musician is a never ending journey of discovery!