---
We offer exceptional Guitar, Piano, and Ukulele lessons to students of all ages, starting at age 7 and older.
Whether you are a complete beginner, intermediate student, advanced student or a music major, we provide lessons that are custom tailored to meet YOUR individual diverse needs and tastes in music.
Located in Highland Park, IL., we provide music lessons to children and adult students from the surrounding communities of Lake Forest, Highwood, Northbrook, Deerfield, Riverwoods, Bannockburn, Northfield, Lake Bluff, Fort Sheridan, Wilmette, Winnetka, Glenview, Glencoe, Skokie, as well as the entire Chicago North Shore!
---
Personalized Music Instruction
Everyone learns in his or her own unique way, and at his or her own pace. Our private Guitar, Piano, and Ukulele Lessons provide instruction that meets the specific learning style of each student.
All of our lessons are custom tailored to help our students learn in the way that works best for them! We incorporate the fundamentals required to play an instrument with the kind of music the student enjoys learning.
---
The Benefits of Private Music Lessons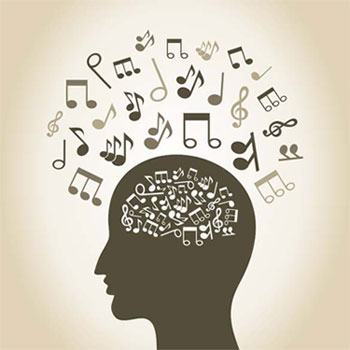 There have been numerous studies showing that playing a musical instrument has significant positive effects on the brain. These studies indicate that no matter what your age, playing an instrument makes you smarter, happier and more productive.
Many students study an instrument in a school music program class setting, in which the instructor is trying to work with multiple students at the same time. In this type of an environment, it is simply not possible for the teacher to tailor instruction for each student.
Private music lessons allow the instructor to provide corrections and advice, as well as praise and encouragement, instantly and constantly.
Learning the fundamentals of playing an instrument occurs more quickly with a private instructor!
Students who have been studying for more than a few years find it a lot easier to stay focused with the help of a private instructor.
Students build confidence and determination, not to mention the desire to continue playing.
The end-result is more fun, and lessons that will be used for their entire life!
---
Private Lesson Prices:
Private lessons are 30 minutes, 45 minutes or 1-hour in duration.
Lesson prices are as follows:
| | | |
| --- | --- | --- |
| | 30 Minutes | $35.00 |
| | 45 Minutes | $53.00 |
| | 1 Hour | $70.00 |
---

COVID UPDATE: We are now providing in-person lessons to people who have been fully vaccinated.
Everyone participating in in-person lessons is required to wear a facemask, and show no symptoms of any illness.
Otherwise, you are encouraged to continue to participate in online lessons via Skype, FaceTime or Zoom.
Online students will receive the same personal attention and expert instruction as they would during in-person lessons.
Stay safe and healthy!