Piano Lessons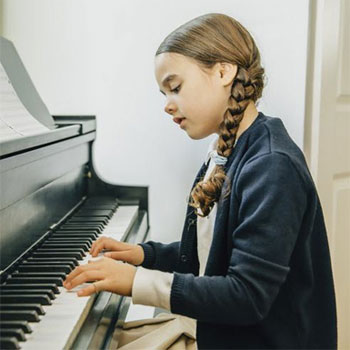 The Silbernik Music Academy offers private piano lessons for all proficiency levels, from 7 year olds to adults.
Whether your musical preference is classical, jazz, rock, country or whatever, we will design your piano lessons to enable you to achieve your goals.
Begin Your Piano Lessons Now!
Whether you are an adult who has always had playing the piano on your bucket list, a child who is just starting out, someone who wants to get their skills back after an extended layoff, or and advanced player that wants to get to the next level, our custom tailored piano lessons will help!
Piano Instructor
Piano lessons are taught by Irwin Silbernik.
Irwin started playing piano at the age of seven and studied with renowned pianist/instructors such as Eugene List, Soulima Stravinsky (Igor Stravinsky's son), professors from the American Conservatory of Music, Depaul University, Northwestern University and the University of Illinois.
Irwin accepts students of all levels, starting at age seven.
Some Benefits of Playing the Piano
The physical and mental benefits of playing music have long been recognized. The piano has been an unparalleled outlet for those seeking escape, creative expression, and simply fun and relaxation.
Piano is one of the most versatile instruments you can study. Many people consider it a springboard for the study of other instruments.
Learning the piano teaches melody, harmony, reading music (in both bass and treble clefs), music theory and much more. All of these skills provide an excellent foundation when learning other instruments.
Piano lessons are held at our Highland Park, IL studio. We also offer online lessons.