Skype Lessons for Guitar, Piano, Ukulele and Mandolin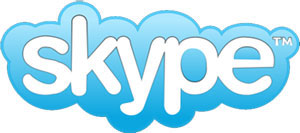 The Silbernik Music Academy offers Skype lessons for piano, guitar, ukulele and mandolin. You can now learn to play from the comfort of your own home!
With Skype Lessons from the Silbernik Music Academy, it's never too early or too late to start learning to play an instrument! We have Skype guitar lessons for all ages (starting at age 7) and abilities.
Skype lessons are great for students that don't live in the area as well as for private students that are prevented from attending their regular lesson due to weather, illness or some other life event.
Required Equipment
You don't need any fancy equipment for your Skype lesson. All you need is the following:
Your instrument (Piano, Guitar, Ukulele or Mandolin)
A computer, tablet, smart phone or other device with a built-in or external webcam
The Skype App installed on your device
A high speed Internet connection
If you don't already have Skype on your computer (most current computers do), it is free to download and use from Skype.com. You can also download the App for the iPhone from Apple's App Store, or Google Play for Android. The download and use is free.
If you haven't used Skype or your webcam before, don't worry. We'll set up a time to test everything prior to your first lesson.
Payment and Scheduling
Contact me in advance by completing the form on the Lesson Inquiry Page.
If you wish, you can also call our email. The information is located on our Contact page.
I will get in touch you to discuss the number of lessons, and various other related information.
Once we have agreed on the number of lessons, I will email you an invoice with a payment link. After I receive payment, I will contact you to schedule your lesson(s).
Lessons are scheduled on a monthly basis, at the same time each week. One-time lessons are also available, however the same time cannot be guaranteed each week.
Skype Lesson Pricing:
| | |
| --- | --- |
| Duration | Private |
| 30 Minutes | $30.00 |
| 45 Minutes | $45.00 |
| 1 Hour | $60.00 |
All lessons must be paid in advance.
All lessons are Central Daylight Time.
Our Skype address is "silbernikmusic".