Private Mandolin Lessons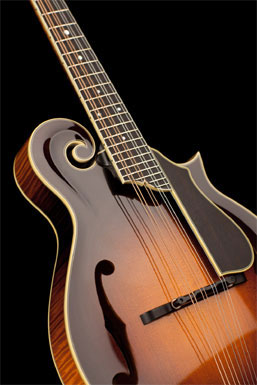 The Silbernik Music Academy offers private mandolin lessons for children and adults, starting at the age of seven.
The mandolin is an extremely flexible instrument that fits into a variety of musical styles.
From bluegrass to jazz, classical to rock, the mandolin has made its way into every corner of the music spectrum.
The Mandolin and Children
The mandolin's small size makes it a good choice for younger children to begin their musical journey.
If a student later wishes to switch to guitar (or learn the guitar in addition to the mandolin), and is physically ready to handle the larger size of a guitar, the transition is relatively smooth.
Many of the skills acquired by taking mandolin lessons, such as picking, learning to finger chords, etc., are also skills that are required for guitar. Most students adjust to the differences between the two instruments quickly.
Adult Mandolin Lessons
The mandolin is not only popular with younger children, but is also becoming more popular with adults.
If you are an adult that wants to learn a musical instrument, the mandolin is great instrument to study.
Many students find that they can learn to play songs very quickly, often after the first lesson! The ease of playing chords makes it ideal for people that want to play and sing along with their family and friends.
It is never too late to begin studying the mandolin and benefiting from the joy that comes from playing a musical instrument! The mandolin is an instrument that you can play your whole life!
Our mandolin lessons are custom tailored to each individual students pace.
Mandolin lessons are held at our Highland Park, IL studio. We also offer online lessons.